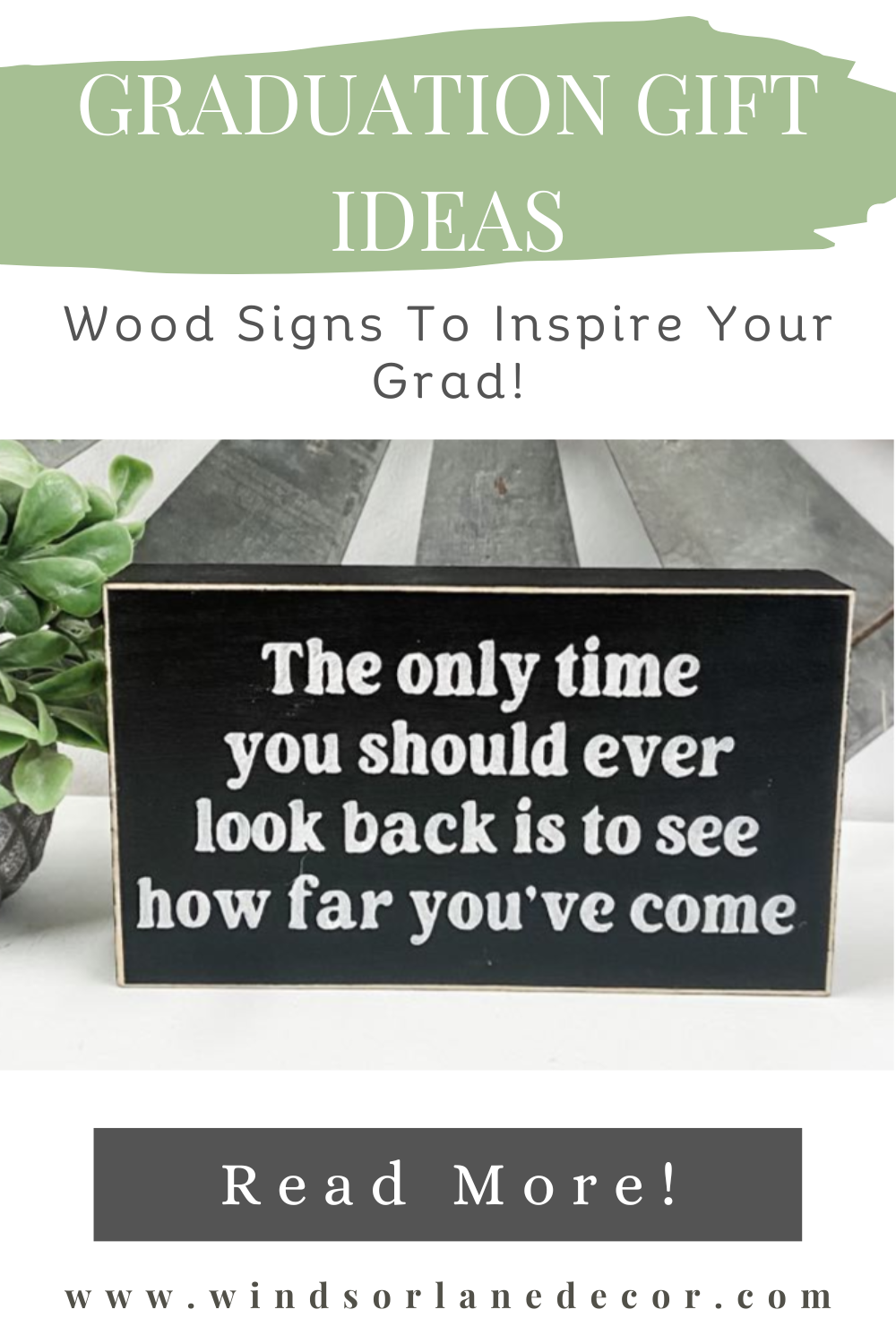 At our company, we're honored to be a part of the important moments in our customers' lives. Whether it's celebrating a wedding, welcoming a new baby, or marking a milestone birthday, we understand how special these moments are. As graduation season approaches, we're especially excited to offer a collection of handcrafted and personalized signs that make the perfect gift for the graduates in your life. We believe that our signs are more than just decor - they're a symbol of the hard work and dedication that went into achieving such an important milestone. And we're proud to be a part of that celebration!
We have compiled some of our favorite signs that will make your graduate feel inspired and motivated for the next chapter in their life. Use this guide to find the perfect gift for you graduate!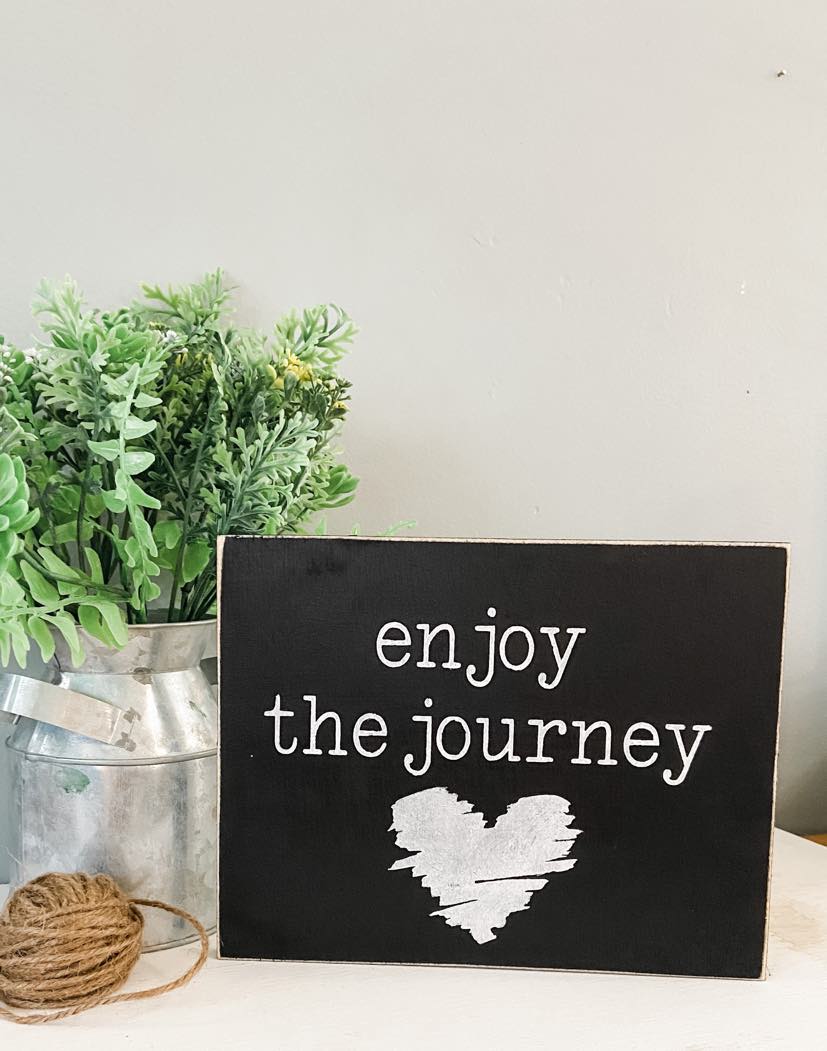 Our "Enjoy The Journey" sign is a beautiful and unique way to remind the graduate in your life that the journey is just as important as the destination. Measuring 5" x 8", this sign is the perfect size to display on a desk, bookshelf, wall, or bedside table as a daily reminder to keep pushing forward and to savor every moment along the way.
2. Do What You Can, With What You Have, Wherever You Are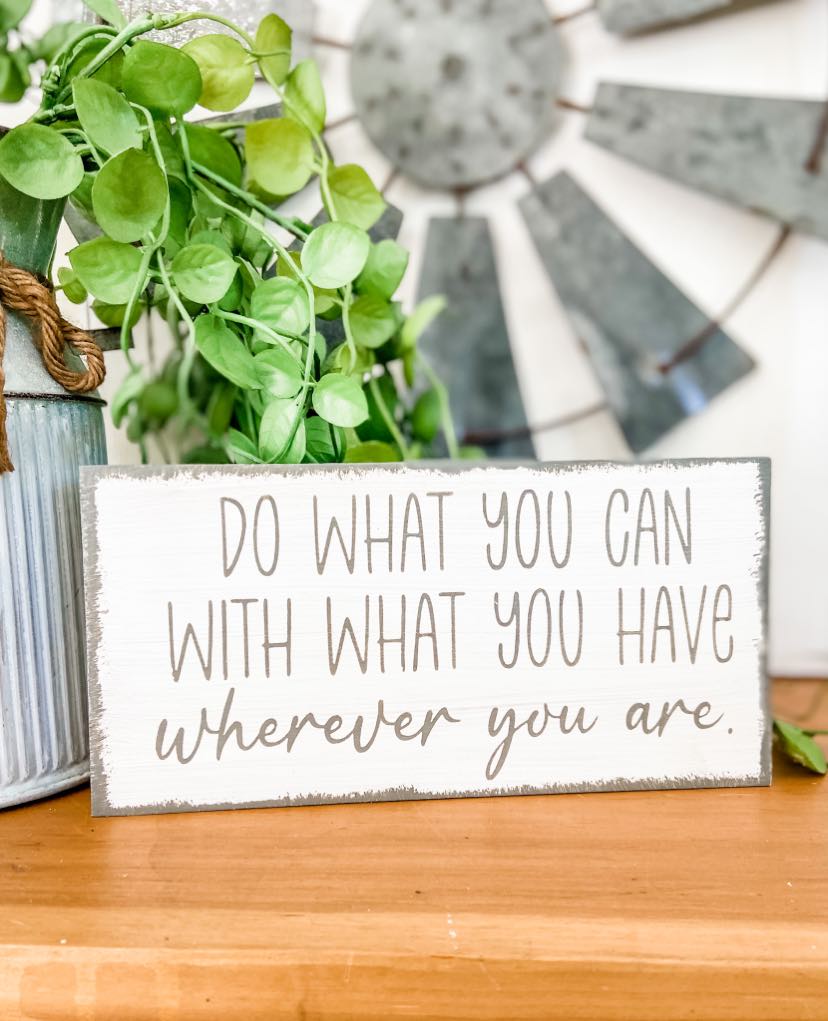 Graduating can be both exciting and intimidating, as it marks a new chapter in life full of opportunities and challenges. For graduates who may be feeling overwhelmed, this handcrafted and hand-painted wood sign may serve as a reminder that they already have what it takes to succeed. This sign's message, "Do what you can with what you have wherever you are," encourages graduates to focus on their own strengths and resources, rather than comparing themselves to others or waiting for the "perfect" circumstances to start pursuing their goals. Whether displayed on a desk, bookshelf, or wall, this sign can inspire graduates to take action and make the most of every moment.
3. The Only Time You Should Ever Look Back Is To See How Far You've Come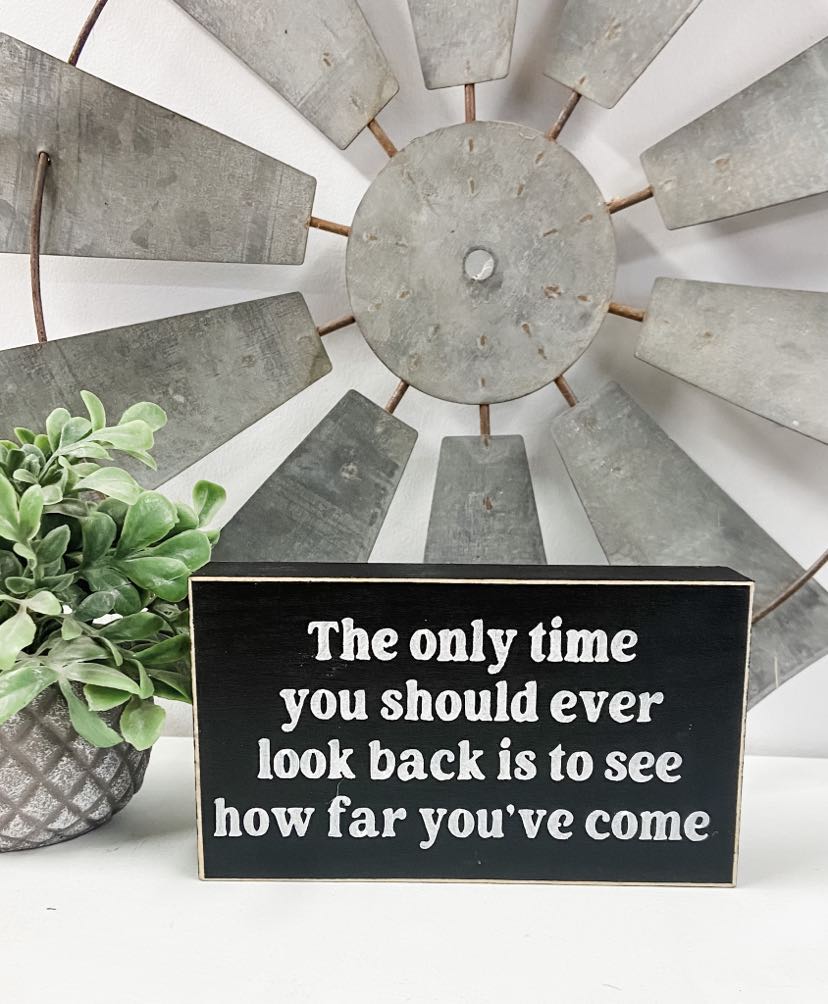 The perfect graduation gift is one that inspires and encourages the graduate to pursue their dreams and ambitions. And what better way to do that than with a beautiful, handcrafted and hand-painted sign that reads, "The only time you should ever look back is to see how far you've come." Measuring 3.5" x 6", this block sign is the perfect size to display on a desk, shelf or bookcase as a daily reminder that progress is made one step at a time. Whether it's a high school or college graduation, this sign will serve as a reminder to the graduate to keep pushing forward and never give up on their goals.
4. You Are Amazing, Own That Shit!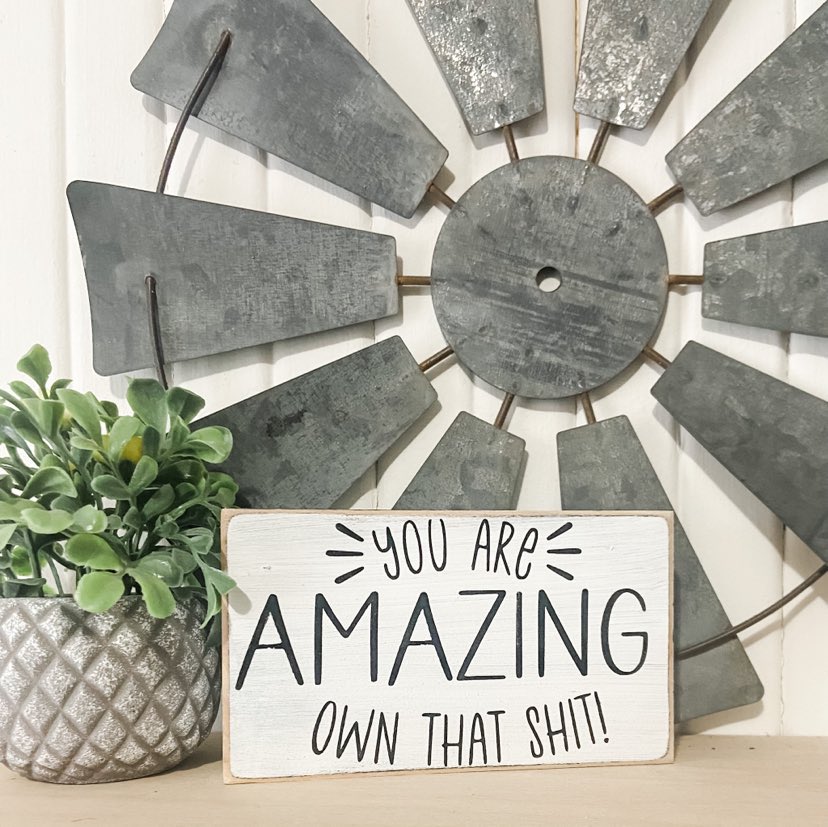 Graduating from school is a big accomplishment, and it's a time when young people are stepping out into the world and figuring out who they want to be. Sometimes, it can be easy to doubt ourselves and feel like we don't measure up. That's where a gift like our "You are amazing own that shit" sign can come in. This handcrafted and hand-painted wood block sign is a reminder that, no matter what challenges you may face or how unsure you may feel, you are capable of amazing things. It's a message of empowerment and self-confidence that any new graduate would be lucky to receive as they embark on the next chapter of their life.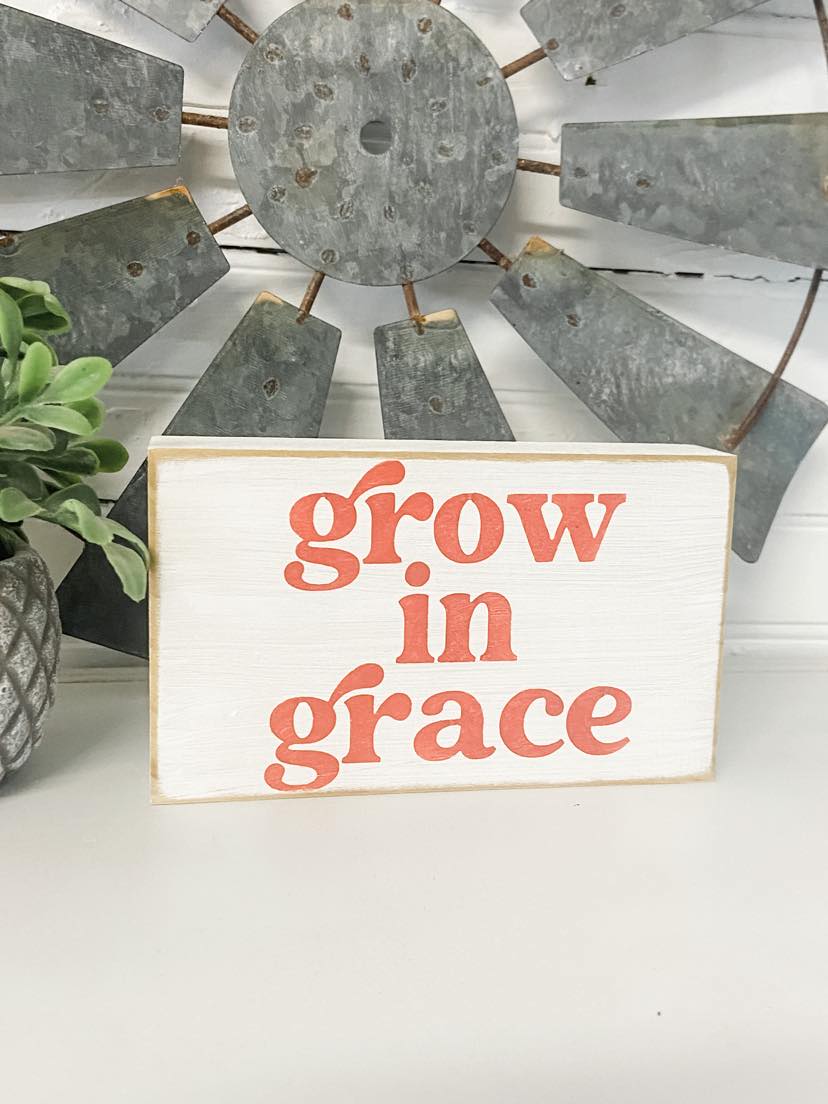 Celebrate your graduate's growth with a gift that inspires them to continue to blossom. Our handcrafted and hand-painted "Grow in Grace" block sign is a perfect reminder that growth is a journey that requires patience, perseverance, and kindness. Measuring at 3.5" x 6", this sign can be placed on a desk, bookshelf, or wall to inspire your graduate to stay rooted in grace and to always strive for personal and spiritual growth.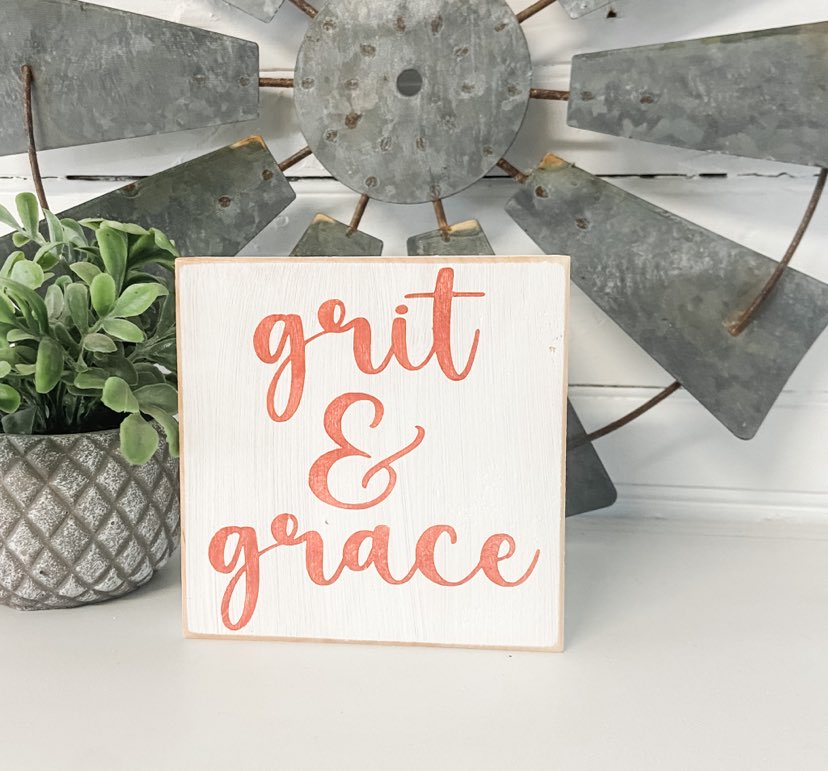 A graduation signifies a significant accomplishment, but it's not the end of the road. Life has many ups and downs, but with grit and grace, anything is possible. Our handcrafted and hand-painted 4.5" x 4.5" wood block sign reminds graduates to stay strong and resilient, but also to be kind to themselves as they navigate the challenges ahead. This makes for a perfect gift to inspire and uplift any graduate as they move forward in their journey.
Ready to inspire the graduate in your life? Shop our collection of handcrafted wood signs today and find the perfect gift to celebrate their achievements. Remember, each sign is made with love and care, just like the graduate who will receive it.
Let's make their graduation day even more special!
-Megan XOXO